PINAG-TIBAY class'19 holds badge ceremony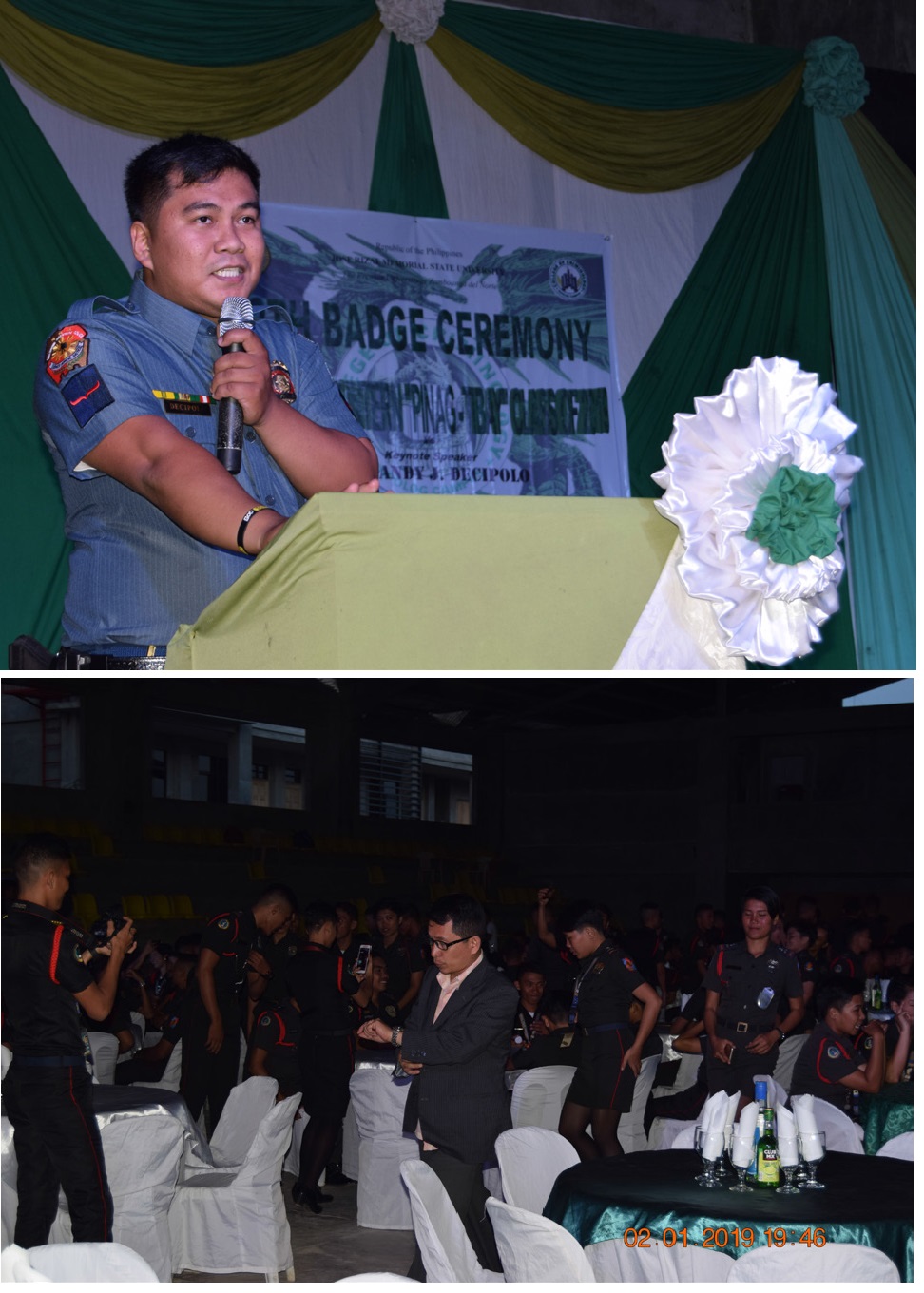 by: Venus Mariel Napigkit
Three hundred twelve graduating criminology students of Jose Rizal Memorial State University of Dipolog campus had successfully attended the Reception and Badging Ceremony held at the University's Gymnasium last February 1, 2019.
Bearing theme, "Created as Individual, United as one and Continue Soaring high for Better Life," the said gathering was attended by the different luminaries in the College of Criminology led by its associate dean, Professor Bernard G. Gilaga, and some JRMSU mentors.
During the ceremonial rite, the Quality Assurance Unit Head, Dr. Merlyn N. Luza, in her message, reminded the men and women in uniform about the vitality of the badge.
"If you wore the badge, you are legitimate and have authority." Dr. Luza said. Meanwhile, P01 Randy J. Decipolo, who was the guest speaker of the said event, recalled all his experiences and challenges he had learned before. He then added that becoming a police officer was not an easy profession because it entailed strong determination, dedication, and commitment.
This PINAG-TIBAY Class of 2019 showed greatness and joyous feelings after receiving their badges.
In an interview with the TSC, Jezyl Canete, a criminology student, said, "Akong na feel kay happy and maka proud."
On the other hand, criminology instructor, Prof. Rick Angelo C. Escorpizo, addressed to this batch the importance of said ceremony.
He even said, "Do not take it as a failure, take it as process."
After that, these senior students will be deployed on their respective areas and offices in Zambaonga del Norte as part of their apprenticeship.