College of Criminal Justice Education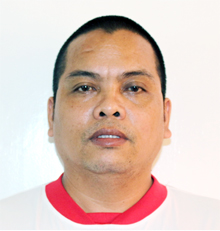 The journey of the College of Criminology a decade ago started real low or even from nothing. It started not even having a dean's office. There was no faculty room, no laboratory room and no equipment, only dilapidated classrooms. But now, you can witness the growth and development of the college. The program is awarded level 2 re-accredited status by the AACCUP, Inc. last March 16, 2014. The highest achievement ever accomplished by our graduate was in 2009, being the 1stplacer in the criminologist licensure examination in the entire Philippines, in person of Gabriel L.Gahuman Jr. the 1st ever in the history of criminology education that the top spot was garnered by a diligent student from Mindanao.
Recognizing the vital role of higher learning institutions in shaping the lives of the people from the bondage of ignorance to the world mediated with meaning, the College of Criminology envisions to become the Center of Development if not Excellence in this part of the region and to make sure that outcomes-based education will be attained to the fullest. As such, the program could level-up to the standards of the other ASEAN countries.
What are we waiting for? Enroll now!
Godspeed!

DR. MARVIN A. RECAPENTE
Dean, College of Criminology/ Academic Instruction
College Goals
The College of Criminology aims to achieve academic excellence and professionalism imbued with a dynamic participation on social transformation through sensible involvement in the criminal justice system.
Program Objectives
To produce graduates who are professionally competent and morally responsible individuals who can deliver efficient and effective services in the various areas of criminology to the community.
Specific Objectives
1. To prepare the students for career in law enforcement, forensic sciences, crime detection and investigation and correctional administration.
2. To equip the students with the skills in decision making, critical thinking, problem solving and research application in relation to law enforcement and public safety.
3. To foster a strong sense of value for integrity and service to humanity, as well as their roles and active participation in environmental and community programs.